How to Make Hand Cut Scallops or Pointed Edges on your Tutu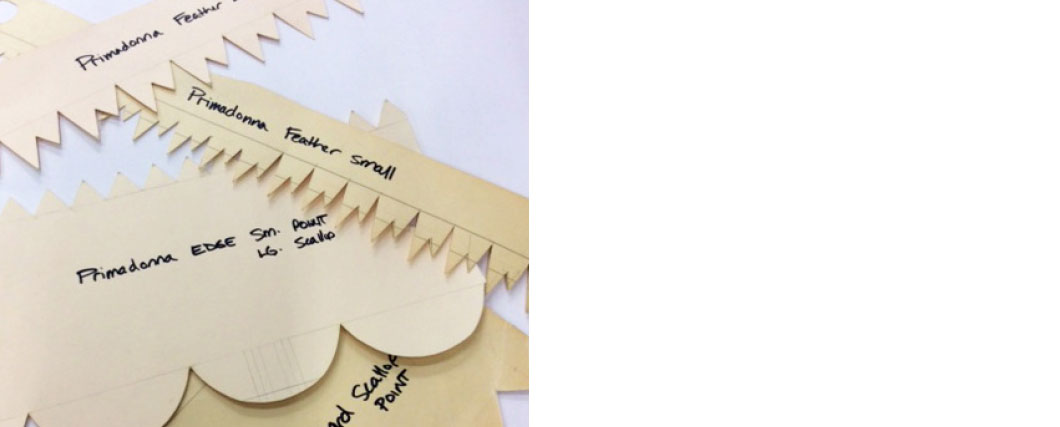 What you will need: Paper, Ruler, a Small Circular Object approx 2" in Diameter (such as a pill bottle), Pins, Scissors, Pencil.



Draw a line 1" above paper edge. Using a round object approx 2" in diameter trace round edge twice along paper.


Fold paper 2-3 times and cut out scallops. Using the opposite side of paper draw a line 1" above paper edge. Mark line in 1" increments up to 4" and extend the line down to paper edge at 1" and 3" mark. Draw 2 equal points.



Fold paper 2-3 times and cut out points. Taking one layer of net on your tutu at a time fold over the edge 2 times with enough width to cut out 3 scallops or points at a time. Place pattern on net and pin in place.

Cut net along scallop or point pattern. Remove pinned pattern and clean up any odd edges from fold - don't worry if some cuts are odd shapes because of folds, once finished it won't be noticible. Repeat the folding, pinning pattern on and cutting around the entire edge of layer. Repeat with multiple layers if desired.
Pro Tip: Be creative - try cutting edge finish patterns freehand, or using unusual shapes and sizes such as the ones we use with our Primadonna Tutus shown above.